A Golf Blog for the Rest of Us!
| By Greg D'Andrea | 4 Comments
For over a decade, GolfStinks has been an advocate for the recreational golfer. This blog exists to help average golfers relax, save money and have fun playing this great game. So it should be no surprise I think recreational golfers should play used golf balls all the time.
There are two simple reasons for this:
Golf is expensive and golf balls are no exception. Think about how many times you've pulled a shiny new ball from your bag, only to promptly slice or hook it into the woods. Now ask yourself, was that money well-spent?
The lastest research estimates around 300 million golf balls are lost annually. The environmental impact of that stat is staggering. Purchasing used golf balls will help offset that disheartening figure.
These days, most online and brick-and-mortar retailers have a small selection of used or recycled golf balls. But we golfers are finiky folks. A mesh bag of mixed-brand golf balls, or a dozen of one specific brand just isn't going to cut it.
Enter Two Guys With Balls.
First off, their selection is incredible. Used golf balls from nearly all the major brands: Titleist; Bridgestone; Taylor Made; Callaway; Top Flight; Srixon and more. Finding not only your brand, but your specific model should be a non-issue.
For example, I play Bridgestone e6's and was able to navigate to them within 5 seconds on their site. Once you locate your ball of choice, you can choose between "Eagle" (A quality); "Birdie" (B quality); or "Par" (C quality), depending on your budget.
Now for transparency sake, Two Guys With Balls was more than happy to send me a dozen Eagle-quality e6's to check out free-of-charge. But if you're a long-time follower of this blog, you'll know I pride myself in conveying nothing but my honest opinion in a review.
That said, I made a point of going through the shopping cart process on their website; learning about the company; and scrutinizing the product I received.
What I found is the Eagle-quality balls really are like new golf balls. No scuffs, scrapes or blemishes of any kind (at least not the dozen I received). Some have the faded remnants of Sharpie marker visible, but that would hardly be a reason not to play them. For most recreational golfers, these Eagle-quality balls would be like pulling a brand new ball out of the sleeve.
What I wasn't expecting was Two Guys With Balls to also include Birdie- and Par-quality balls in the package for comparison purposes.
The Birdie-quality balls had only slight (and I really mean slight) blemishing on them. In fact, I wasn't able to tell the difference between the Birdie- and Eagle-quality when pulling one out of my bag for a drop.
Meanwhile, the Par-quality balls look like what you'd expect a used golf ball to look like. Visible blemishes, scrapes and scuffs. But, still totally playable. If I were down to the Par-quality balls towards the end of a round, I'd have no problem teeing-them-up over the last couple of holes.
Now I mentioned at the beginning of this post that going the used golf ball route will save you money. I wasn't fibbing – using my Bridgestone's as an example, a dozen brand new e6 balls retail for $22 USD. You can get Eagle-quality e6's on Two Guys With Balls for just $13. As a recreational golfer, I've never been able to tell the difference between a grade A used ball and a brand new one. The $9 savings here is simply a no-brainer.
I would even venture to say most of us can probably get away with the Birdie-quality balls – at $10 a dozen for Bridgestone's, it's hard to pass-up. And at $7 for the Par-quality balls, beginners and new folks to the game simply cannot go wrong.
Now you will have to pay shipping on orders under $89. But if you buy in bulk, you can stock-up for the season and enjoy free shipping to boot.
Finally, I'd be remiss if I didn't mention that Two Guys With Balls likes to give back. A portion of all their proceeds go to various golf charities including kids- and military-related golf organizations.
For more than a decade, I have played mostly used golf balls. Not only does it save me money, but I know I'm supporting clean-up efforts for all the balls folks like me have left behind – either in the water or in other natural surroundings. As recreational golfers, there's absolutely no reason to not play used golf balls. And now, Two Guys With Balls makes it easy to do so on a regular basis.
Filed Under: Reviews Tagged With: recycled golf balls, used golf balls

JAKARIA says

Nice Product And Article

Impersonal Finances says

Love this! I am a golf beginner and recently looked at the game from a personal finance perspective, and buying used balls wasn't even something I considered. Of course, grabbing a few out of the woods is something I have no shame about…

Skillest says

Some great options

Alex Parker says

I believe that buying used golf balls is a good way to save money for a beginner who wants to see what it's like to play golf or for an experienced player who is on a tight budget for whatever reason. Even these are easily accessible via online swap shops or e-bay.
Your email address will not be published. Required fields are marked *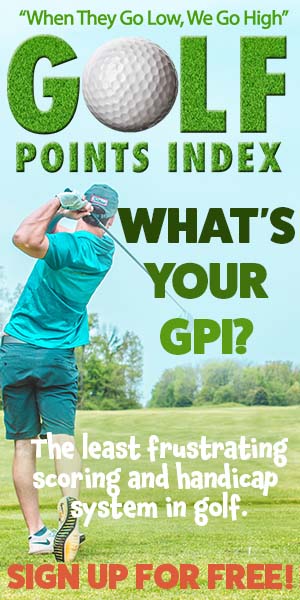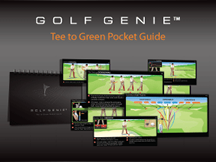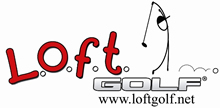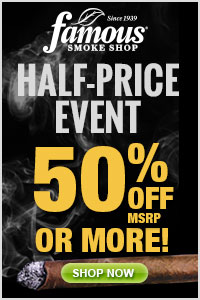 Copyright © 2009-2021 GolfStinks.com – All rights reserved.