A Golf Blog for the Rest of Us!
| By Greg D'Andrea | 10 Comments
After a couple weeks of being stuck at home due to COVID-19, I can hardly blame you if you're going a bit stir-crazy.
This virus has us all on-edge. And with the milder spring weather rolling-in across the country, playing a round of golf sounds pretty amazing right about now.
To that end, I received an email from a local golf course yesterday announcing they were open for business!
My fingers couldn't tap on that email fast enough.
It wasn't a joke – they are really open. Albeit with the following guidelines that included:
But I won't.
As much as I'd like to support local businesses – especially golf courses, that little voice in my head is telling me "now is not the time."
There is just too much uncertainty for me, a family man with young kids, to venture out for several hours where others, whom I don't know, are also occupying space (albeit from at least 6 feet away).
Of course your situation might be different and you'll need to use your own judgement based on several things including your risk-factor and local laws and mandates. At the very least, I would definitely check to see if your local course has taken specific safety precautions first.
As for me, I'll be staying home and I apologize in advance to my local golf courses.
However, there is a silver lining in all this for golf courses and golfers in general.
To begin with, golf is outdoors and in groups of no more than four. So social distancing shouldn't be too much of an issue.
With booking online, you'll never have to walk into a crowded clubhouse. And the foam hole thing is a great idea. With the aforementioned "rules" listed above, you could probably play an entire round without ever getting within 6 feet of another human or touching something that doesn't belong to you.
I'd venture to say golf might even experience a little boon later this year.
So hang in there – things will get better and when they do, golf should be at the top of your list!
I ended up playing a couple of rounds over the summer when the virus calmed-down a bit here in the northeastern US.
I actually scored my best round ever the first time out this season (what a crazy year this has been) and then back to normal on my second outing. Either way it was great to get out there and play!
That said, it wasn't totally comfortable. For example, I did have to enter the clubhouse to pay – and the person behind the counter wasn't wearing a mask (I was). And we were paired-up with a twosome who kept getting within 6 feet (I get it, it's so hard to remember to follow the social distancing rules – especially when you are doing something familiar – it's simply force of habit to get within a few feet of someone on the putting green for example).
But I surmise folks will get better the longer we live with this pandemic (and it does seem it will be with us well into next year at least). Overall I'm glad I got out there and played and glad the game I love is a viable option during this surreal time.
Before you go play, I echo my sentiments from this post: Call the course first to see what their COVID-related rules are and once on the course, don't assume every golfer will follow them; wear a mask (I did pull my down when no one was nearby, like walking in the fairway or rough); keep your social distance; and stay safe!
Filed Under: Health & Environment Tagged With: Covid-19, economy

Carlos says

Good stuff, Greg.

Sean Yakeley says

Golf is the sport which naturally forces social distancing. I do see some improvements to courses open during this crisis as it pertains to single riders in carts, walking, sanitized carts and spaced pairings.
Good read

golfcarts says

I agree that golf might even experience a little boon later this year.

mike smith says

Yes. Heard from a golfsmith outlet that clubs are flying off the shelf. Big boom ahead. Too bad so many courses have been turned into housing developments over the last couple years,

DTE GOLF says

Why not?
I believe it's the best in terms of social distancing sport and completely safe.
Spending quality time on the lush green golf course what could be more refreshing than that, right?
Visit-

Robin Suntheimer says

I agree with DTE Golf. We live in a small town in Southwestern Virginia and fortunately for us the courses didn't close. The courses made adjustments to protect their golfers. They put clear plastic curtains in the golf carts, you didn't remove the pin and they staggered the tees times by another 5 minutes. They also wiped down the golf carts, you can really smell the bleach but it works. My husband and I love to golf, and we feel completely safe playing golf. And it is probably one of the safest sports to play right now.

Kazim says

I disagree!! Golf is the safest sport to play in Covid 19. Playing golf has many many benefits. You get fresh air, and the natural environment is really soothing. This actually boosts your immunity and mental Health status. This can only be good for you and the society over all.

Abbie @Golf Mario says

Great read! Luckily, I think social distancing is easier when it comes to the game of golf. For us, it kept our sanity during the summer knowing we could still enjoy our favorite game.

Sandy says

Great Read. Its great to get out and play!

Víctor Hugo Nicholls Pérez says

Perfect post, i think so the golf is a perfect sport for play without COVID risks. Here in Colombia we have plans for play in lot of beautiful golf courses now with the correct distance and protocols.
Your email address will not be published. Required fields are marked *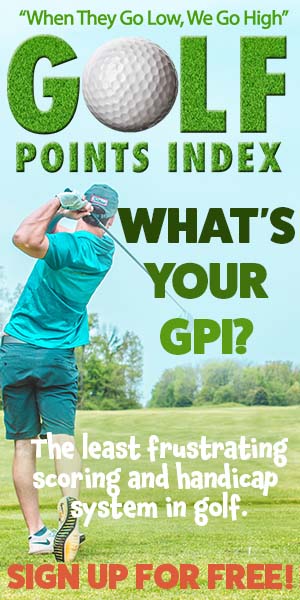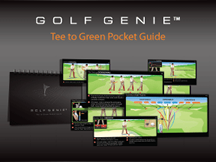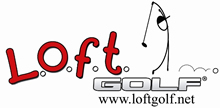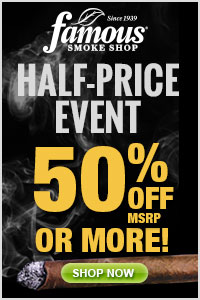 Copyright © 2009-2021 GolfStinks.com – All rights reserved.